How to pack for a LARP weekend in Alberta, Canada (and not miss home)
How to pack for a weekenD
(and not miss home)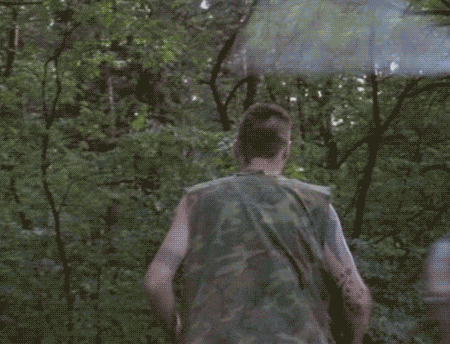 Ahhh, the great Albertan outdoors. With the great..... outside-ness. And mosquitoes.
Packing is the least exciting part about getting your hype on for the weekend of bashing people with foam. And yet, every event, there's a guy who didn't pack the right gear in the infamously mercurial wilderness of Alberta, where in one day you can have 4 seasons.
LARPing is like one part camping, one part festival, one part sporting event. You will be playing a game while camping in the woods for a weekend, while wearing (potentially) fake elf ears and makeup. At night, you'll be keeping an ear open for another player coming to steal your fake treasure, while trying to stay warm because, goddamn, does it get cold and wet at night.
Don't be that guy. Pack right for game night!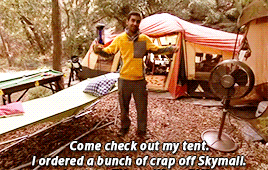 #1: Sleeping Stuff and Shelter:
There are no cabins (in the traditional sense, with heating and flooring) for players to sleep in, so players are asked to bring a
Waterproof Tent

Tarp & Tarp draping supplies (rope, cord, etc.)

Cot (and/or) Air Mattress (and/or) Sleeping Pad

Waterphobic Sleeping Bag graded to minimum of -20C

(optional) Mr.Buddy Heater (and/or) a way to stay safely toasty when it gets humid at night. If you do this, make sure your shelter has a flap open for fresh air circulation.
It's highly recommended for attendee health and safety that attendees do not sleep directly on the ground, so please practice proper bush craft while attending events. (yes, it's summer. No, you should never, ever, ever sleep directly on the ground without some sort of barrier between you and the ground.)
Do not use Canopies or Screenhouses as your main shelter source:
If you are looking for a budget friendly way to acquire gear, Canada Tire and Walmart usually have camping shelter bundles on sale around summer time.
A note on Cots and Sleeping Pads: They keep you off the ground, and can help you stay warm if you add a sleeping pad into the mix. Pretty dang handy if it rains and floods. We always recommend people use this route from personal experience with Albertan weather patterns, but everyone has their own preferences. (Feel free to ask us about that time everyone got flooded out and we were the only one with a cot and a tarp.)
A note on Tarps: You can never go wrong with a tarp when you camp. Worst case scenario, you have a barrier between your tent and the soggy earth.
TIP: Pack all your items into a storage tote bin. It keeps things dry, and, You can use the tote bin as a side-table for the weekend.
TIP: Wear a onesie (in case you have to run from a zombie) and put hand-warmers at the bottom of your bag for maximum toastiness.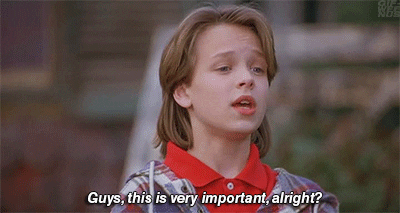 #2: Clothes, Shoes and Weather Gear:
SHOES:
Our first game of 2017 had some people unprepared to walk across 160 acres all weekend. We had a lot of people with sore feet by Saturday, so please be prepared when you come to this event to get the most cardio you've had in a damn long time.
We highly recommend wearing shoes that can endure hiking and running a marathon.
WEATHER GEAR:
Rubber Boots, Change of Socks, Poncho. You never know when the weather will decide to be a jerk, so come prepared!
CLOTHING: Always bring extra socks, warm items (sweater) for chilly nights, your costume, and anything else you might need for 2 days of camping outdoors.
There is very little shade, so bring a head covering if possible.
TIP: purchase items that breathe for the day, but wear wool at night. Vests are your friend!
TIP: On top of there being a dress code (we want you to try to look post-apocalyptic in nature.) we recommend you bring actor's black for your NPC shift. This can be a simple black t shirt and dark pair of pants, with no logos.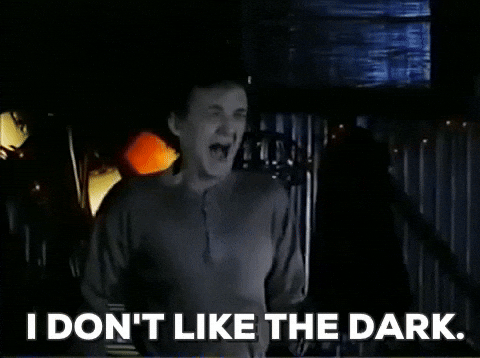 #3: Lighting:
It gets very dark at night as we are outside of a city, so please make sure you bring a flashlight, glow stick or lantern with you. Do not use flashlights as a weapon, or shine it into people's eyes. Typically, people will cover the ends of their flashlights with tissue paper to prevent this as night time assassinations are a thing, and nobody likes getting a torch beam in the eyeball.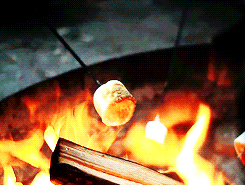 #4: Food & Drink:
Pack for minimum 4 meals, and have a minimum of 1 Liter of Water available to you. Most larpers bring sandwiches, trail mix, beef jerky, granola/energy bars, and Gatorade to keep them fueled on the run. Don't leave food laying around or throw your waste on the ground.
Cooking Gear: Plan your meals ahead! Are you going to live on sandwiches all weekend? Buy food at the tavern? Or do you want to cook food over a fire or on a Coleman stove or grill? Make sure you pack a plate, fork, spoon, and cup at the very least, and any other kitchen supplies you'll need to cook your food.
Fire pit Gear: If you want to have a fire pit, you will need it enclosed in a fire bowl of some kind, and you must have a fire extinguisher with you in case of emergency. Please read our Fire Policy for more regulation information.
Garbage Bags: Please also bring garbage bags to put trash into the garbage area.
#5: Showering Stuff & Personal Supplies:
Make sure you bring toiletries and a towel so you can rinse off after a long day of LARPing at the venue showers. Please use biodegradable soaps. Don't forget to bring your medicines or any other items you might need while you are out camping for a weekend, like bug spray, sun block lotion, menstruation supplies, toothbrush, etc.
Last but not least:
Make-Up & Costuming: Always a clever idea to bring a little mirror, some baby wipes, and your makeup with you. Don't forget your post-apoc costume for the weekend, and a change of clothes! (For more detailed info, check out Costuming and Make-up on page 28!)
Bands: make sure you bring something to signify orange for going OOG, and blue for if you don't want your picture taken.
Playing Cards: What better way to acquire goods and make new friends than to play a game of Poker?
A Radio: Keep your ears peeled to the radio for clues and hints on what is lurking out in the world, as Harvest will have a live radio station at event going. You are asked to play personal music selections if you do not want to listen to the Harvest Radio Station, but refrain from playing other radio stations to keep the feel of the game Dystopian.
Protective Eyewear and Gas Mask: It doesn't have to be fashionable, but it does need to keep your eyes from all the high velocity foam. Smoke bombs are also allowed in game, so if you have respiratory issues, please bring a gas mask suitable for typical smoke bombs/grenades used in airsoft. (All Attendees are required to warn others before using a smoke bomb to give them time to put on a mask).
Props: Make sure you have all your cool theatrical props with you! It's common for people to decorate their camping area, like at a Festival.
LARP Gear: don't forget your weapons and armor! You can buy this gear or make it with a google search under "larp weapons or armor".
Brands we recommend are Calimacil, a Canadian LARP gear company.
TIP: If you want to DIY your own gear, look up "Nuclear Snail Studios" from Germany, they have awesome tutorials.
#WarNight #Levels #ComingSoon #larp #alberta #canada #packing #camping #list #prepare